Date/Time
Friday 3 November
9:00 pm - 1:00 am
DJs Frank Jones and Big Bad Bal bring Brixton Surf City to Effra Social all the way from Pompey! Great music all night, with a cocktail party at Tarantino's house vibe. Great Rock n Roll classics and lots of really great music you haven't heard yet.
These nights have been loud, friendly and busy with a big dancefloor.
All Vinyl All Night.
Free Entry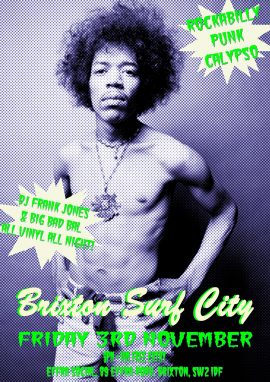 Click the buttons below to share